Weather project – Our activities
Here we post some of the activities that we have been doing for the Weather project. We had worked either all the school or in individual classes.
The following that you are finding are the main objectives that we have been going through and some pictures.
At the end of this post we paste the link of our prezi's presentation that we have presented in Lisbon.
INDIVIDUAL CLASSES
PRE-SCHOOL CLASS: RAINBOW
Know the colors that make up the rainbow.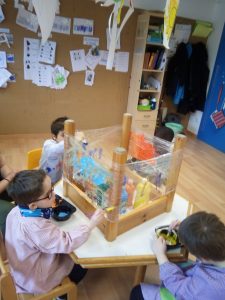 Observe and experiment with different materials to create the rainbow. (shapes / colors / light).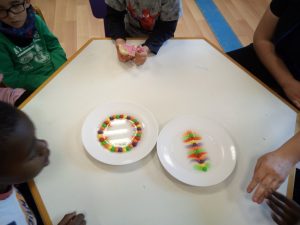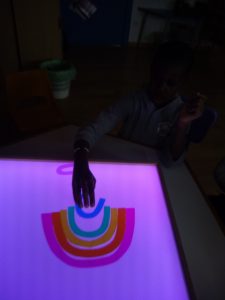 1.PRIMARY SCHOOL: HOT AND COLD
Verbalized the processes and results, evoking the experience.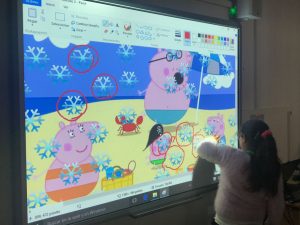 Experiment actions that cause changes in objects, food and materials, making anticipations, recreations and comparing the results.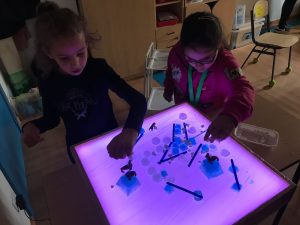 Work through social stories in the school to improve the planet.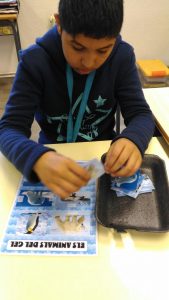 Recognize vocabulary worked in different media (stories, songs, movies …)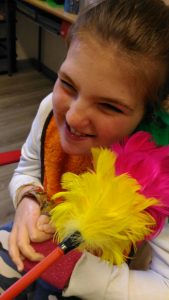 1.SECONDAY SCHOOL: WEATHERMAN
Determine the concepts (characteristics of temperature, precipitations, wind…)
Integrate what we learn by doing specific explications.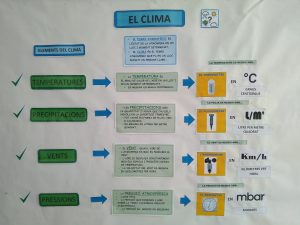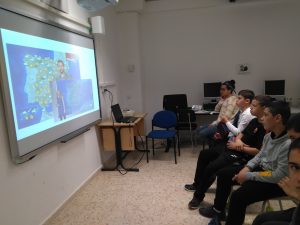 Distinguish the different elements: provinces, climates, measuring devices…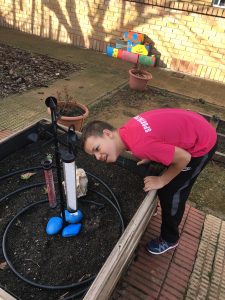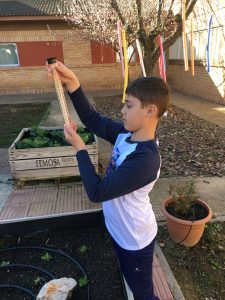 2. SECONDARY SCHOOL: WIND
Manipulate, experiment and observe the effects of the wind made in the school with different materials, instruments and the body itself.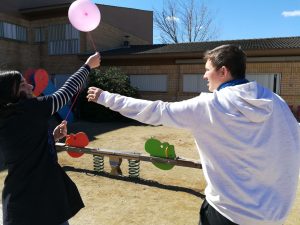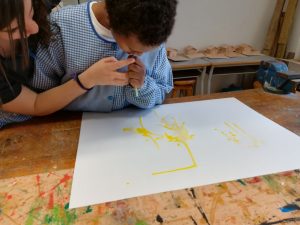 PSYCHOMOTRICITY CLASS: RAIN
Experimenting sensations that we can perceive with rain: drops noise, water temperature, shape and the color of a water drop, taste …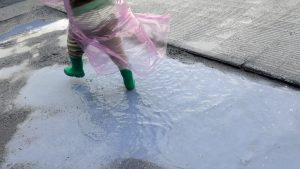 Associate the necessary clothes for a rainy day: waterproof, hood, umbrella, boots …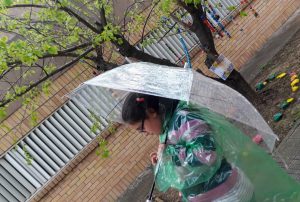 SPEECH THERAPY: WEATHER'S ELEMENTS
Improve the blow in intensity and directionality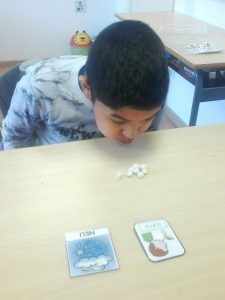 Progress in phonological awareness of knowledge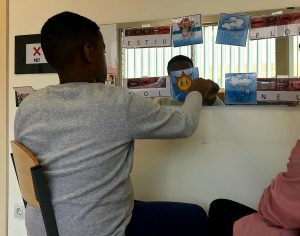 THE WHOLE SCHOOL
To schematize the steps to make the recipe.
To associate each recipe to the corresponding season.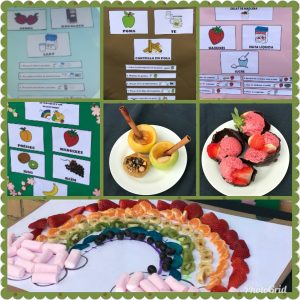 Elaboration of the carnival costume: each classroom is in charge of performing its costume.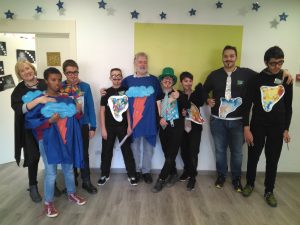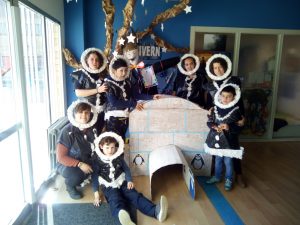 Elaboration of the cake: We make a sponge cake in the form of a map of Catalonia and garnish it with white chocolate and green colouring. On we decorate with cookies of time, a cookie in each province.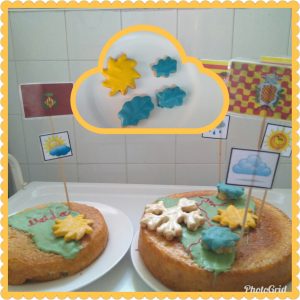 To observe, locate and manipulate luminous elements related to the weather in the dark.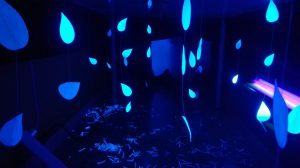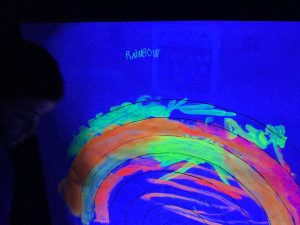 To experiment spontaneously with new tactile sensations with bright objects.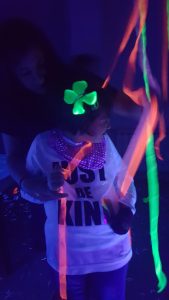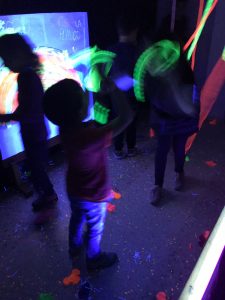 PREZI'S LINK: