Creative Learning for the staff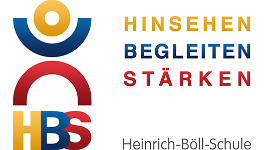 After developing some ideas in our School-Erasmus-group how to do creative planning activities we tried the adventure to do a creative planning meeting with the whole staff. This was inspired by the "big plan" of the Dales we heard about during our last meeting in Denmark. The theme of this meeting touched further work after the end of the current project.
During this school year we gave ourselves new school rules. They are very basic but also comprehensive. We decided to do a project week with our pupils in September to develop identification with the new school rules . Now the staff worked in a creative way on these rules to start the preparation of this week. People felt enriched by working together with their colleagues in a joyful and not only verbal way. Becoming active gave us a good flow for developing new ideas for ourselves and for our pupils later on.
The new school rules illustrated within our school Logo… makes a happy class 🙂 – Arts group
We want to keep our school building nice… Designing a beautiful table for the dining hall. The staff is impressed. – Arts group
Discussion and… action! How to keep the building clean in a friendly way. – Drama group
We want to be friendly… but you have got the choice how you want to do it. – Drama group
Harmony needs rules… you can hear it. – Music group
A wallpaper for the project week? Speech and Language group
Creating a Logo with the key words of the new rules – Speech and language group
That's the way it is here. The rules Rap, yeah! – Music group