ErasmusPlus at the school festival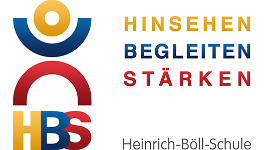 We took the opportunity to introduce our Erasmus-Plus project to a major publicity at our school festival on 4th of May 2019. Representatives of the school authority and local politicians used the day to visit our school and get informed about our work. During this festival we organised an ErasmusPlus-presentation which was devided into three parts.In the corridor we presented the structure and the development of the whole project with photos and posters.
We designed a room with pupils work of the last theme we have worked on: "Weather". Parents, pupils, staff and a all toher visitors got an impression of the work in class.
The heart of our presentation were the activities pupils could take part with their families. They could try out digital and analogue teaching materials and do some handy crafts on the weather theme. We created a programme with activities we have conducted during lessons before and offered them to the pupils and their families. Families experienced together a weather massage, watched films we have made in class, listened to a selfmade autio drama, took part in playing instruments for a sound story and played an African raindance on drums. Children and their families have had a great day together and parents got an impression of their childrens life in school.
We will discuss if this form of presenting our work and taking families into school to encourage them doing joyful activities together with their children could be part of our school curriculum.