The bee project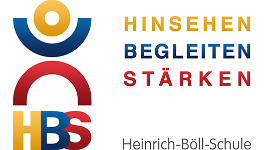 In the Rocket class we started working on life in a meadow. There are lot of little animals like insects, spiders oder snails who are either flying or crawling. Pupils learned to distinguish these animals by playing games.
Afterwards we chose the bee as a very interesting animal and started our intensive work on learning about bees and their life and doing something for the bees.
We learned about the bees body characteristics, about their special eyes, about the society inside their population and about their different tasks. We created a bee meadow as an artwork and we seeded a flower meadow in reality.
We built an insect hotel to help them finding a home.
We visited a bee keeper who explained us everything about the bees life in a beehive.
He invited us to come back and help with the honey harvest. Of course we wanted to experience that!
The honey tasted wonderful!
At the end of our project we invited the dragon class for a bees presentation. The pupils wrote the invitations and got prepared. The guests can come!
The pupils of Dragon class loved to come and visit the Rocket class. They payed a lot of attention to the explanations of the Rocket pupils, asked questions and talked abpout their own knowledge. They gave a warm applause for the good work. At the end the Rocket class shared their honey and all enjoyed a lovely honey bread. Both classes have ha a great experience and the Dragon pupils already announced to invite the Rocket class to their own classroom.