It's my time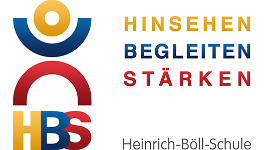 For most people leisure is the most joyful time of their life because they are allowed to decide on themselves how to spend this time. But for autistic children leisure seems to be a very exhausting time because it demands abilities they often didn`t develop yet. The result is that many of our pupils spend their leisure time in school with always the same activity or just doing nothing. The project work in the Rocket Class on the theme "Time" is about improving the quality of leisure time for our pupils. The aim is to give them a feeling of being able to make a choice and of having fun by leaving their save area of unvariable activities. Therefore they get structered offers which should enable them to deal in a creative way with the offered materials and to explore themselves and their interests and talents. "It's my time and I decide what to do" is the feeling we are looking for.
The pupils get to know eight boxes with very different materials. Every week they get two new boxes. During our project work they test the materials out and get help from their teachers. If they are able to deal with a box they can use them during playtime and resttime. Up to now they got to know four boxes and they became very busy during their leisure time. Some pupils started to plan their activites because suddenly they have got so many interests :).
You can find a more extensive planning document with photos of materials and instructions in our category "Planning Documents" or if you click here.
Pupils are testing the offers: