Staff and Parent Feedback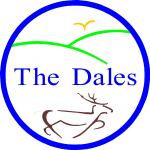 Hi everyone,
Hope you are all enjoying your projects.
Here in England we have completed our work on 'Time'.  Feedback from staff about the process was interesting and positive.   We also asked for feedback from parents, carers and other visitors who attended our exhibition day.  Again, this was on the whole very positive.  One area we will address is supporting new parents on their first visit to events in school, as one person felt she would have benefited from more guidance. We look forward to our next theme!
See the documents below for further information.